Did you know our Parts and Service Division covers everything from technical training to telematics? Services like these are designed to support your mining or construction operation behind the scenes so you can focus on what you do.
Because our solutions deliver safety, productivity and peace of mind, we're shining a Spotlight on Service this summer.
To go directly to each section:
Check #SpotlightOnService for content on Facebook, LinkedIn, and Twitter. Be sure to check back weekly as this blog will be continually updated until all Spotlight on Service picks are posted!
---
Spotlight on Service picks for Summer 2021
---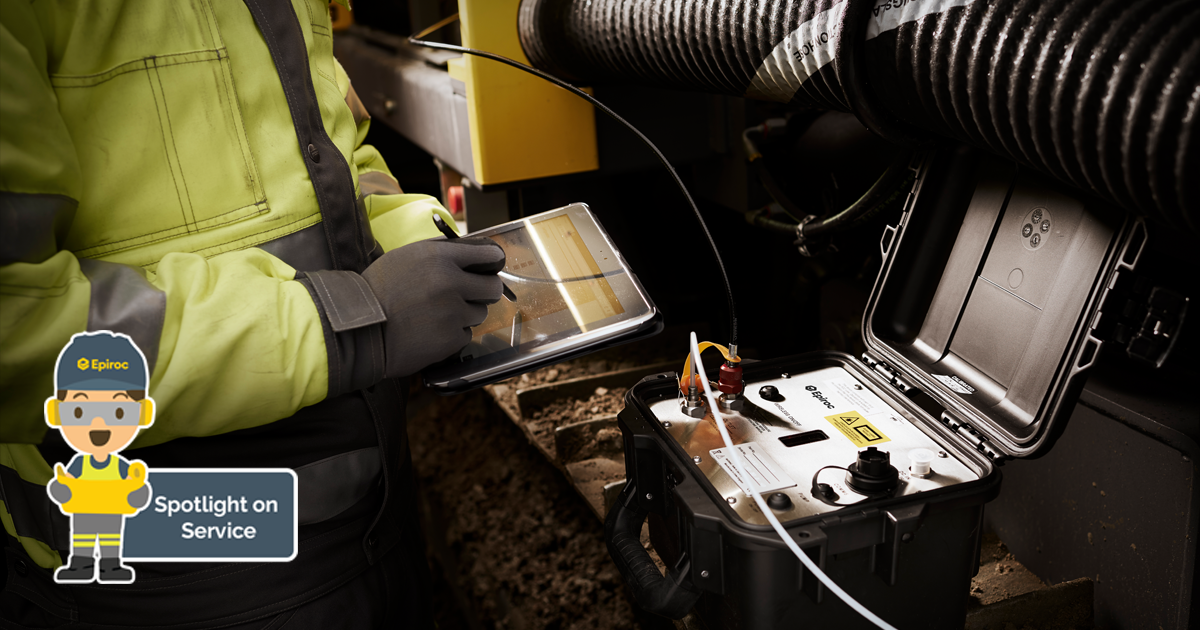 📱RigScan
Regular health checks keep you in shape, and the same is true for your equipment. RigScan is a point-by-point mechanical inspection that's quicker, less intrusive and more comprehensive than a technician manually inspecting. Technology provides you new avenues to optimize operations in many areas, and maintenance and service is no exception. As markets grow more competitive and margins narrow, the pressure to squeeze every available working minute out of a piece of equipment can be intense. RigScan takes away some of that pressure by using thermal cameras and a tablet to record any issues, large or small, including those invisible to the human eye. The results are processed and analyzed against manufacturer specs. You'll even get the RigScan report within 72 hours.

Smarter service makes for a smarter business. Avoid unplanned repairs and downtime with a one-time or a routinely scheduled RigScan available on any rig we currently manufacture.

Listen here: Moira Ploof speaks with Product Support Manager Dan Patrick about how Epiroc RigScan compares to drill audits of the past.
---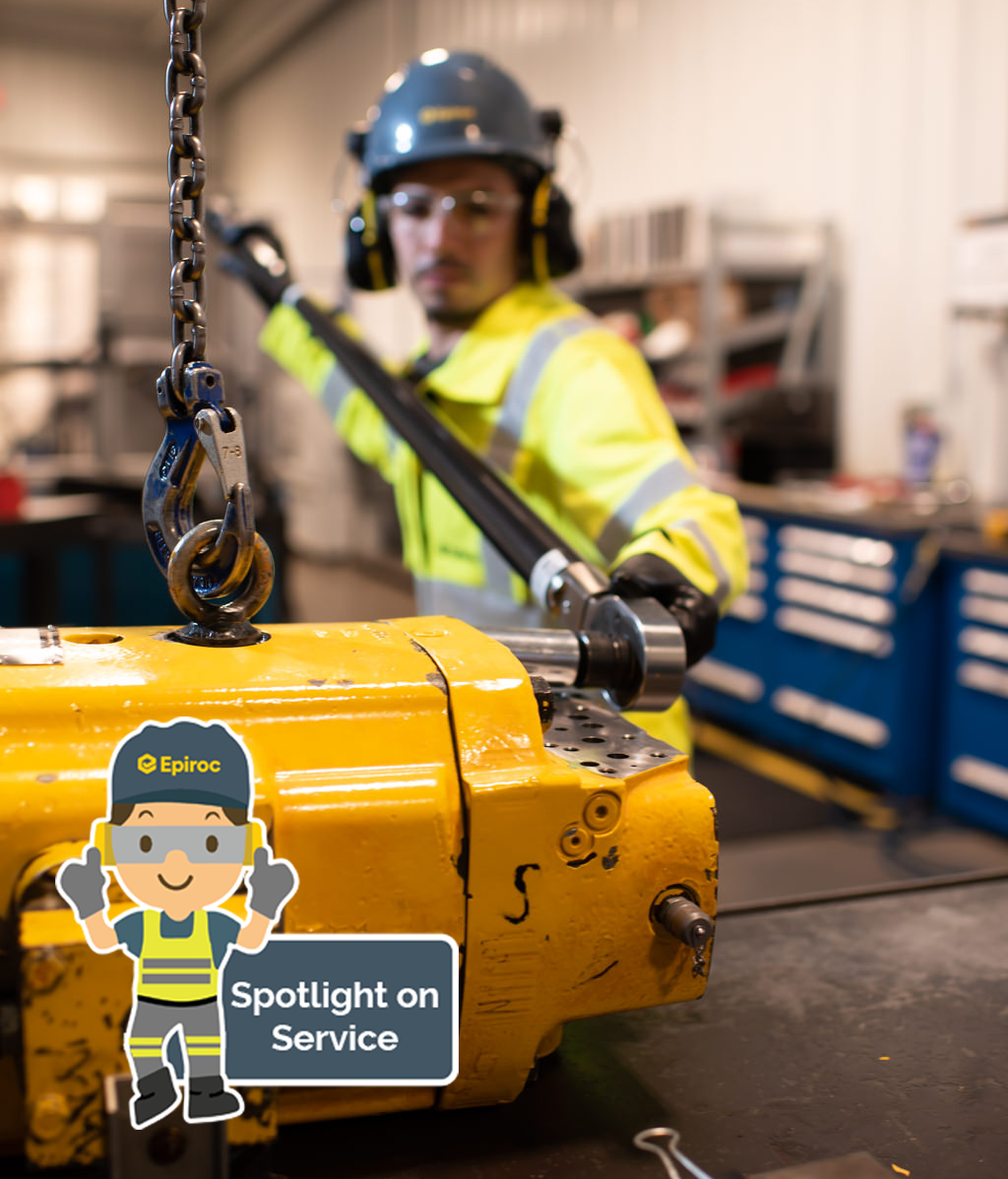 ⛓️Reman - Rotary Blasthole Components
Did you know our large blasthole drill components can be remanufactured right at our Epiroc Tucson Reman facility? Reman enables your rotary blasthole drilling equipment to maintain efficient performance, reducing operational costs by 30%. The Reman Program is an alternative to new components run as an exchange transaction - return a used core to the Customer Center in exchange for a remanufactured component. Epiroc has components on hand ready when you need them.
Don't trust just anyone! Our highly trained technicians are proud to offer OEM remanufactured components backed by an industry leading warranty. They are literally good as new – built to the same quality and reliability standards, including the latest product improvement upgrades during the reman process. Our logistics management even helps reduce the delivery time and transportation costs. You can also get them on trade or service exchange programs.

For more information on how to give your components a new lease on life, click here.
---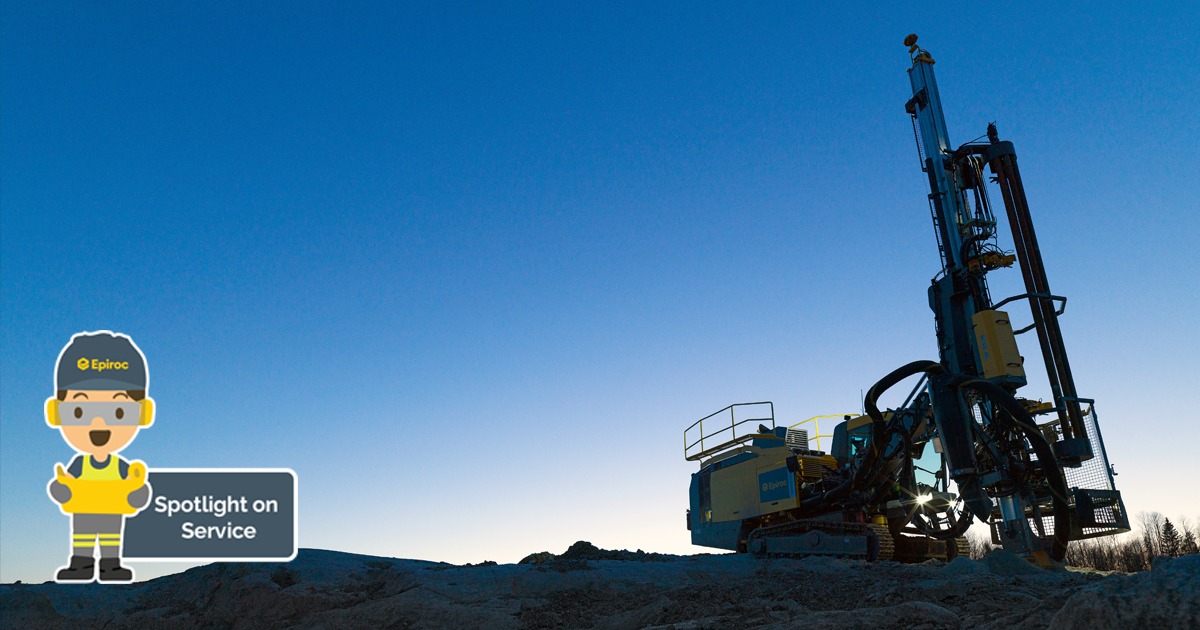 🌠 Reman - Surface Drill Rigs
Your state-of-the-art Epiroc surface drill rig can now get state-of-the-art remanufactured components. These rigs are built with staying power, but you can still see benefits on your seasoned equipment with our Reman Program components backed by an industry-leading warranty. Reman components are built to the same quality and reliability standards as a new component, plus they receive the latest product improvement upgrades.
You can also get the components from our stock or on trade or service exchange programs.
We are proud to offer reman for surface drills that work hard in construction and mining markets across the country. Our logistics management helps reduce delivery time and transportation costs. Reman enables your rig to maintain peak performance and save 30% while getting a whole new lease on life.
Curious on how we remanufacture drill components? Check out this article that goes over the 15 step process. Read here.
---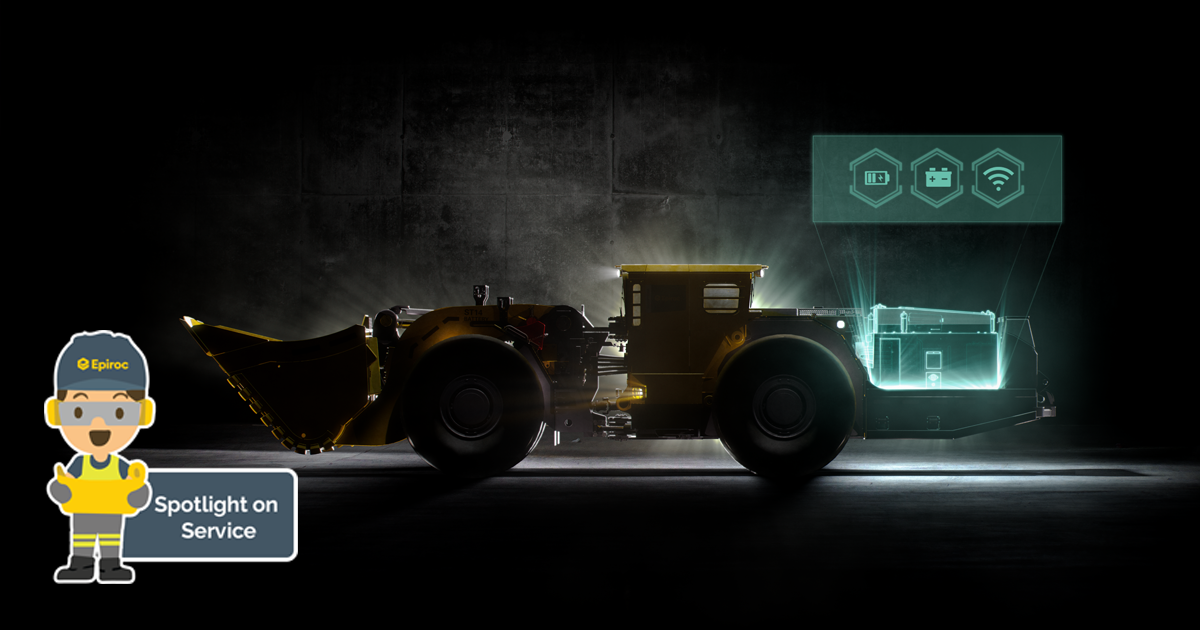 🔋 Batteries as a Service
Epiroc launched the world's first Batteries as a Service (BaaS) agreement for underground mining operations. You strive for sustainable productivity and zero emissions and this program helps! BaaS allows Epiroc to work with customers to define a battery plan and guarantee the battery lifespan so it's easier than ever to move away from diesel power and transition to battery. As a part of this agreement, we'll even pick up old batteries and replace them with new as you adjust your plan according to needs. Charge ahead with Batteries as a Service!

Get more information on how BaaS can boost productivity, enhance safety and cut emissions – all while lowering your total cost of operation. Read here.
---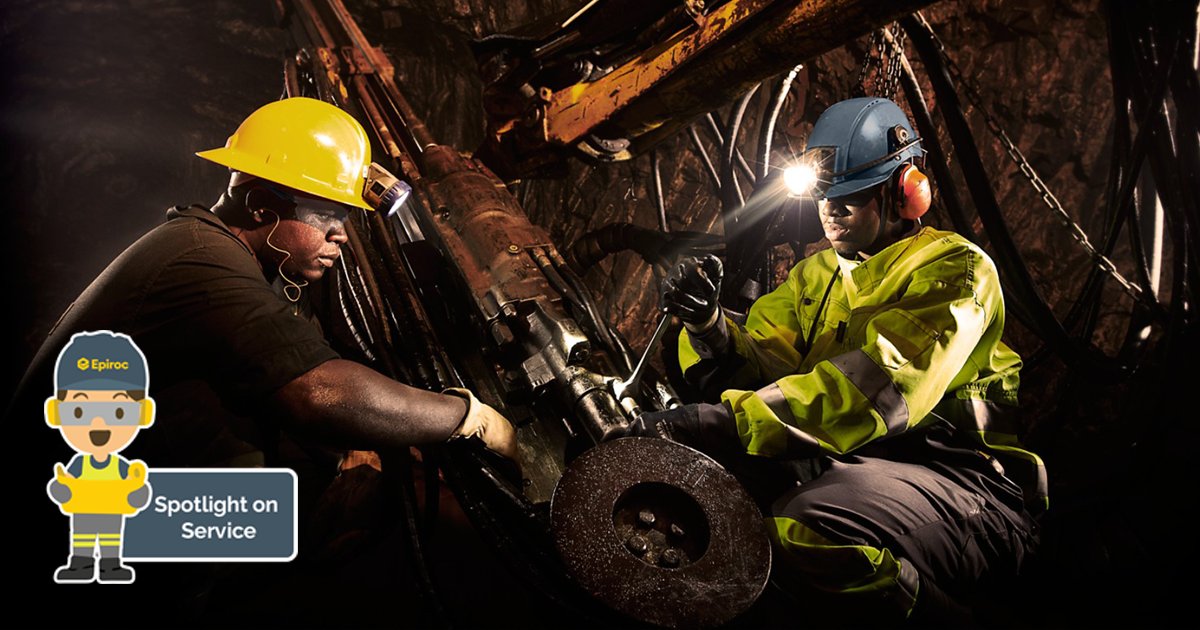 🛎️Midlife Services
Midlife Services are a flexible solution that will prolong the lifespan of your valuable asset. Without proactive maintenance, as your equipment ages there is a risk of unplanned repairs, early replacement and costly downtime. Midlife Services has a range of options, from basic to high tech, to meet your needs. Don't let your fleet get caught in a midlife crisis and contact us for Midlife Services today.

We are continuously improving our service offering to meet the market demand, please contact your local Epiroc Customer Center to find out what is available for your machine model on your market. To learn more, click here.
---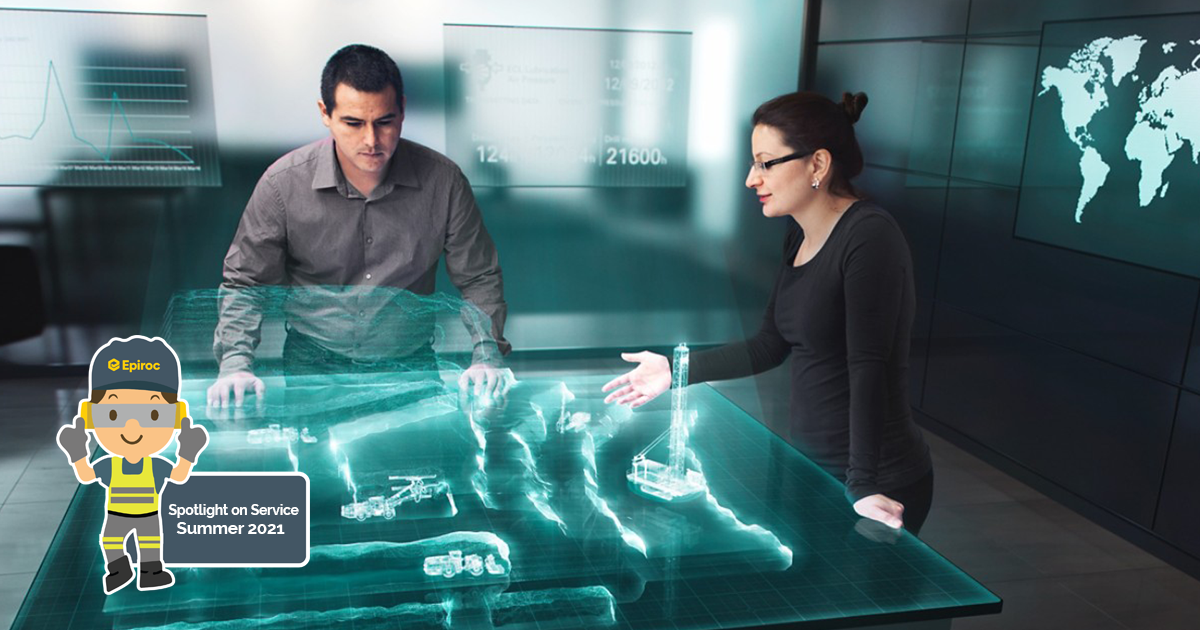 💫Telematics (Certiq)
Get into the mind of your machine with Certiq. Detailed data and instant overviews of your fleet are the keys to improving your processes. Certiq keeps track of everything that happens – or doesn't happen. Epiroc makes this information accessible to you – wherever you are, whenever you need it.
Certiq telematics solution that gathers, compares and communicates vital equipment information is available for all mining and construction equipment, both surface and underground.

For more information on how telematics solution can improve your processes, click here.
---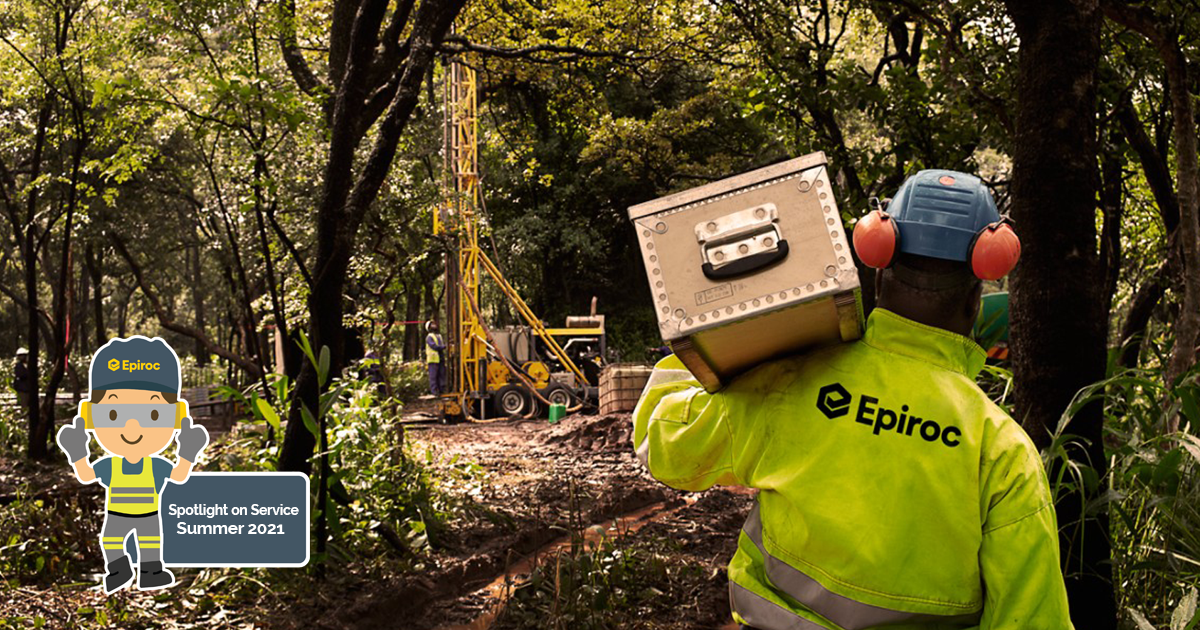 📦CARE products (Preventative maintenance contracts)
How do we love thee? Let us count the ways. Epiroc's options for CARE agreements across our equipment lines give you service coverage where you need it most.


COP CARE helps your underground or surface equipment rock drills reach maximum performance and gives you peace of mind.
DRILL CARE lets your blasthole and deephole drill rigs reach their full potential.
ROC CARE covers scheduled service and provides real-time information on surface and exploration drilling equipment.
Your underground material handling equipment benefits from LOAD CARE.
Reach out to us to find out more about these service agreements that show we care.
---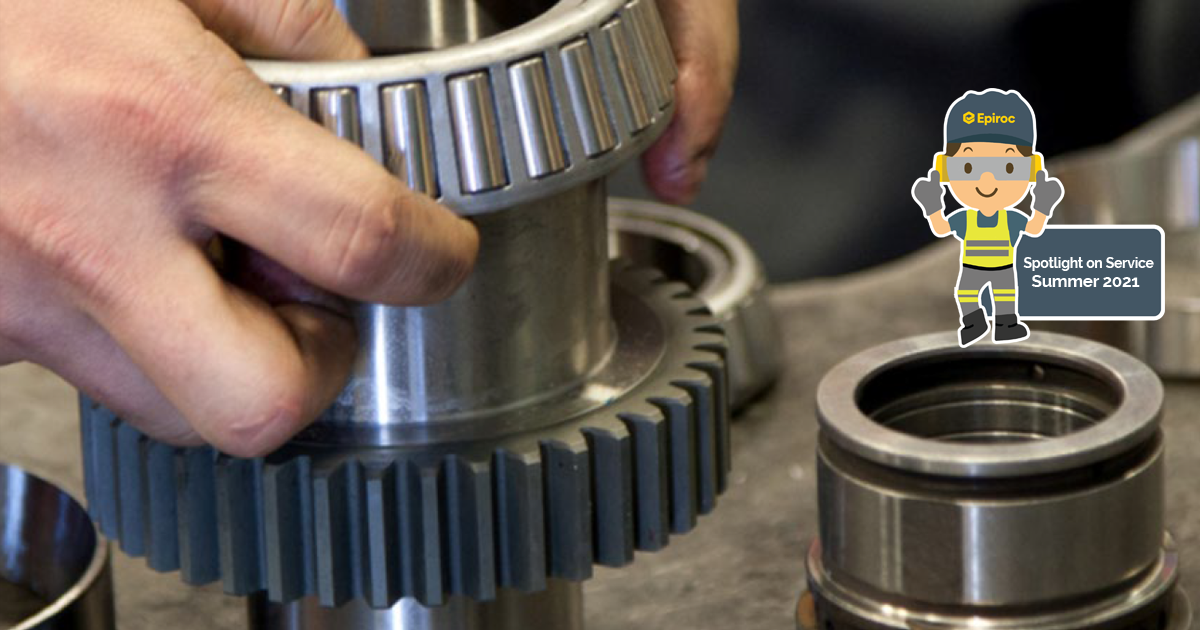 ⚙️RDSA – Rockdrill Services Australia
Epiroc is excited about a rock drill rebuild program that works across brands to take care of whatever rock drill a customer may have. Epiroc makes the most of a rebuild with the processes of RDSA – Rockdrill Services Australia. RDSA is known for its expertise in all-brand aftermarket support and rebuilds, now offered in the USA through the Elko Service Center.
The services in Elko carry out comprehensive rebuilds and testing of rock drills. Putting decades of expertise at your service, the team offers support for all brands of OEM drifters, with a full scope of service and parts.
Opting for a rebuild is one more way to squeeze every available working minute out of a piece of equipment and keep operating costs down.
---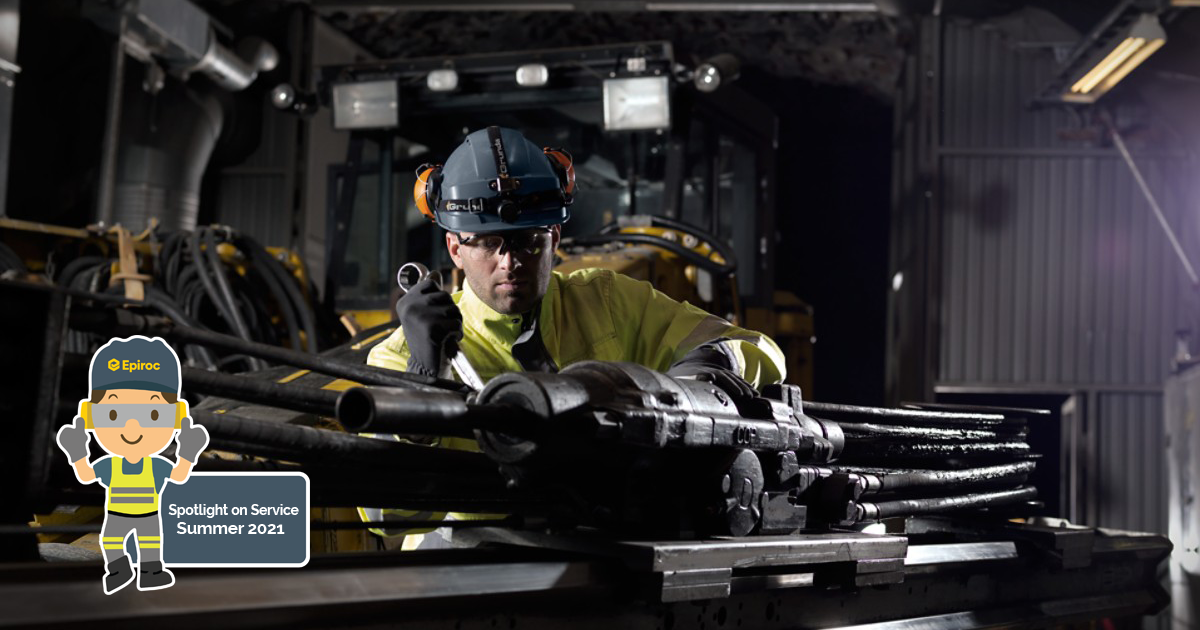 🛠️ Total Cost of Ownership (TCO) supervisory agreement
When it's your bottom line, we step up. The Epiroc Total Cost of Ownership service agreement and warranty offers maintenance and on-site technicians for construction and mining machines. It covers minor and major repairs as well as replacements, and even responds when you need parts or tooling. Our goal is to help you reduce the total cost of your operation. That can sound complicated but this service program is simple. Reach out today for a TCO agreement consultation.
To learn more about reliability centered maintenance, click here.
---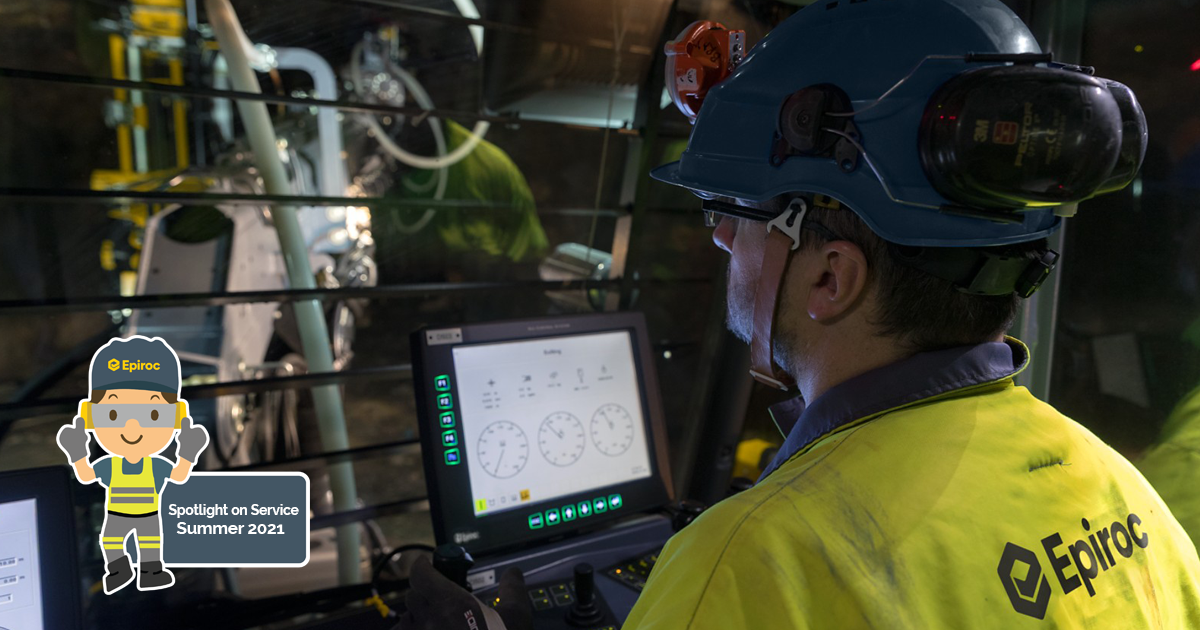 📚 The RCS Trainer
If you've ever wished you could train staff without taking up valuable machine production time, this is for you. Epiroc's Rig Control System now has a PC-based RCS Trainer program that lets operators simulate different machine types and options and even customize the trainer with machine configurations. With the RCS Trainer, operators can get acquainted with a new machine prior to its arrival, or new hires can get training done in a safe and controlled environment. The RCS Trainer also comes with remote support so you can get quick answers to questions that arise.
---
---
Stay tuned for more updates to the Spotlight on Service Picks for Summer 2021! Until then, feel free to follow us, and take a look at the other content for #SpotlightOnService we have posted on..
#SpotlightOnService on Facebook
#SpotlightOnService on Twitter