24/7 has launched!
While our service team goes above and beyond in providing machine service for our customers, we wanted to supplement their work by creating our 24/7 self-service video series.
Epiroc 24/7 is a self-service video series designed to help operators and service technicians maximize uptime of Epiroc equipment. If you own a drill rig, then your productivity is our top priority. So we've made dozens of videos easy to access on our website and YouTube, with more videos on the way!
Throughout the rest of the summer, we will be highlighting a new 24/7 video as part of our "Summer 24/7." Be sure to check back weekly to see what products we've chosen and subscribe to our YouTube channel to see future 24/7 videos!
---
Summer 24/7 Picks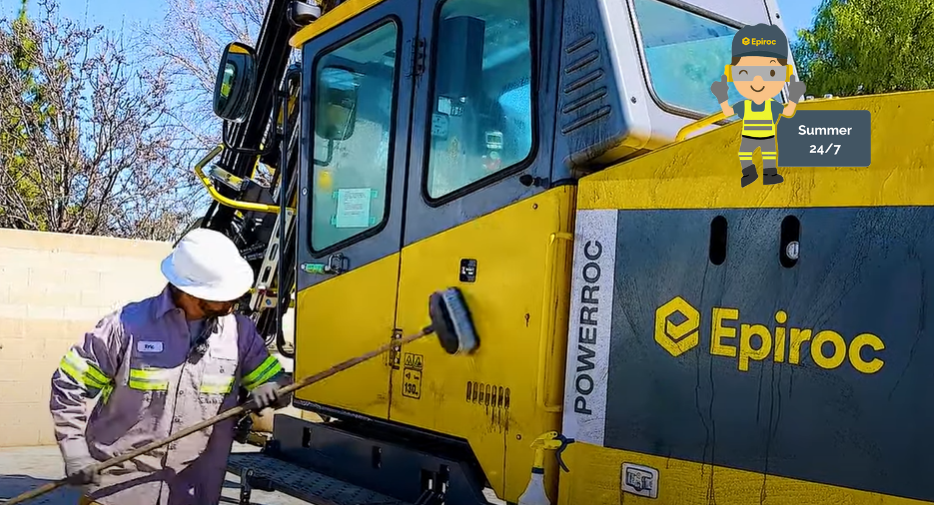 How to properly wash the drill: tips and tricks
The best help is sometimes the most obvious...
In our first video highlight, watch Eric Willis-Rios walk us through tips and tricks on how to wash your Epiroc PowerROC T45. Eric gives advice ranging from the correct frequency of washes to how to safely pressure wash. Our machines have sensitive electronic systems, so it's vital to know how to protect them while simultaneously keeping the machine clean.
We have more videos on the PowerROC T45 on our YouTube channel. Be sure to see our "Epiroc 24/7 Self-Service" playlist to check them out!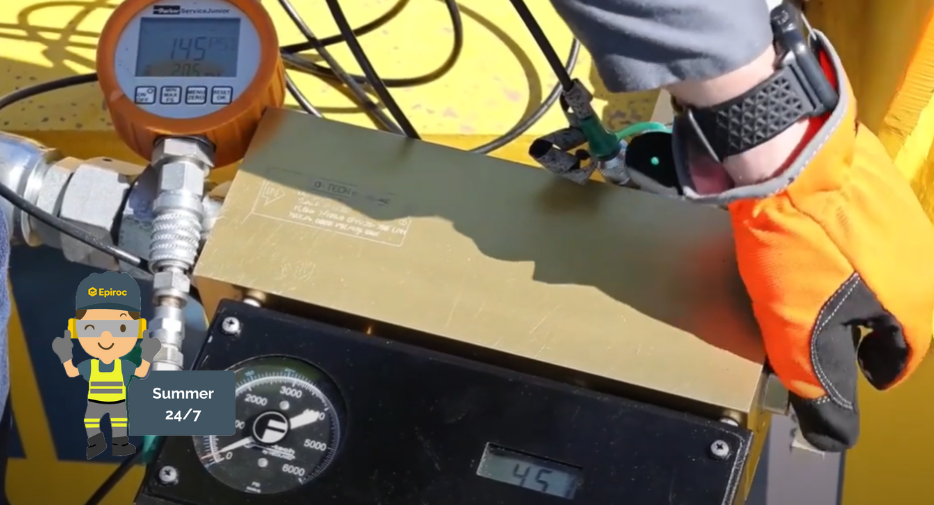 How to check proper flow and pressure adjustment on the carrier of an HB 2000 breaker
Today's 24/7 highlight is all about the longevity of a product.
To ensure long life and performance for any hydraulic attachment, it's important to make sure you have the proper flow and pressure adjustment. In this video, Jeff Graham walks us through how to prep the machine for checks and instructs us on the optimum pressure for which to be checking.
For more videos on how to service an HB 2000, check out our YouTube, including topics like how to check and inspect for tool and bushing wear, and how to check and inspect the nitrogen piston accumulator.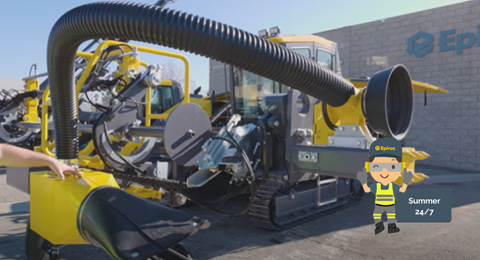 How to conduct a walk-around of machine with component location on the Epiroc SmartROC D65
The best service for a machine starts before operation even begins. That's why this week we are highlighting how to conduct a walk-around.
In this video, Jon Larson shows us how to locate various essential components on the Epiroc SmartROC D65, including the fuel tank and air compressor so that you best know how to operate and service your machine.
On our 24/7 playlist on YouTube, we have videos not only on how to locate various components on the SmartROC D65, but how to service the components as well.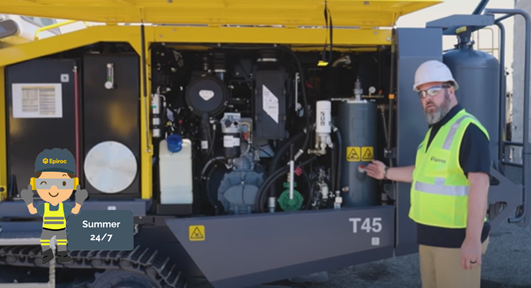 How to check compressor oil, add oil, and drain water daily
Today's 24/7 selection shows us that maintenance doesn't just begin when you spot a problem—it's a daily practice.
In this video, Jon Larson demonstrates how to perform daily compressor maintenance on the PowerROC T45 and T35. He locates the separator tank assembly, site glass, oil fill, and daily drain and walks us through how to inspect and assess what the machine needs on a daily basis.
Everyday maintenance of Epiroc machines is essential to maximize the lifetime of your machines. Check out our 24/7 playlist on the Epiroc USA YouTube to learn more about daily maintenance of the Epiroc T45 and T45.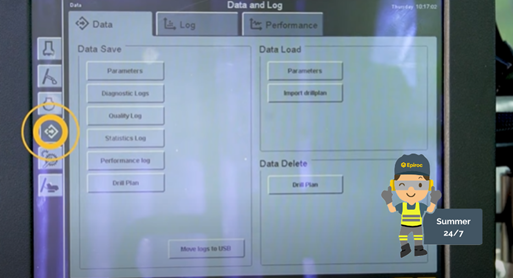 How to load and save parameters on Epiroc SmartROC T40
Drilling performance and longevity all begin with parameters, and today's 24/7 selection shows us how to make sure our drilling parameters in the Epiroc SmartROC T40 are consistent and accurate.
Mike Wentworth shows us how to use a USB stick to upload parameters onto the console in the SmartROC T40. These parameters stay locked into the system unless you change them again using the same method that Mike demonstrates.
Check out our 24/7 playlist on the Epiroc USA YouTube to learn more about your SmartROC T40 and how to make sure you're getting the maximum uptime and performance of your machine.
That's all for 24/7! To go back to the top: 🔝💨
---
Stay tuned for more updates! Until then, feel free to follow us, and take a look at the other content for #Epiroc247SelfService we have posted on...