With the release of new rock drilling tools and surface crawler products, purchasing both from the same OEM gets results. The M-series COP M6 DTH hammer, for example, has proven to be the optimal choice for the SmartROC D65 drill rig — one of the newest additions to Epiroc's premium-class surface crawler rig lineup for quarrying and construction. Pairing the SmartROC D65 with Epiroc's COP M6 DTH hammer in Low Flow (LF) takes full advantage of the higher pressure 435 psi (30 bar) to achieve maximum penetration rates. The low flow design uses less air volume while capitalizing on pressure to enable the hammer to strike rock harder and faster. The result is reduced drilling time which translates to greater productivity and less cost per foot for a drilling operation.
Epiroc SmartROC D65
As drills get more powerful, more is required from a drill string, Epiroc is innovating in both areas to deliver increased drilling performance and return on investment. The intelligent features of the new-generation rigs make a drilling operation productive while keeping fuel consumption and operating costs to a minimum. The M-series DTH hammers have earned patents for their unique air cycle and an all-new bit design.
Surface drill parts, now packaged for less.
Keeping your drill rig running at an optimum level with OEM parts doesn't have to be costly. When you bundle your Epiroc surface drill purchase with the purchase of a complete drill string, you can maximize your rig's performance consumables wear life. Plus, bundling your Epiroc drill rig and drilling tool purchase comes with extra perks for a limited time.
With any qualifying rig and drill string purchase, you can now get exclusive savings on Epiroc spare parts. Here's how it works:
When you purchase an Epiroc SmartROC, FlexiROC or PowerROC drill and a complimentary drill strong, you will get $1,500 toward a future spare parts purchase with our special bundling discount.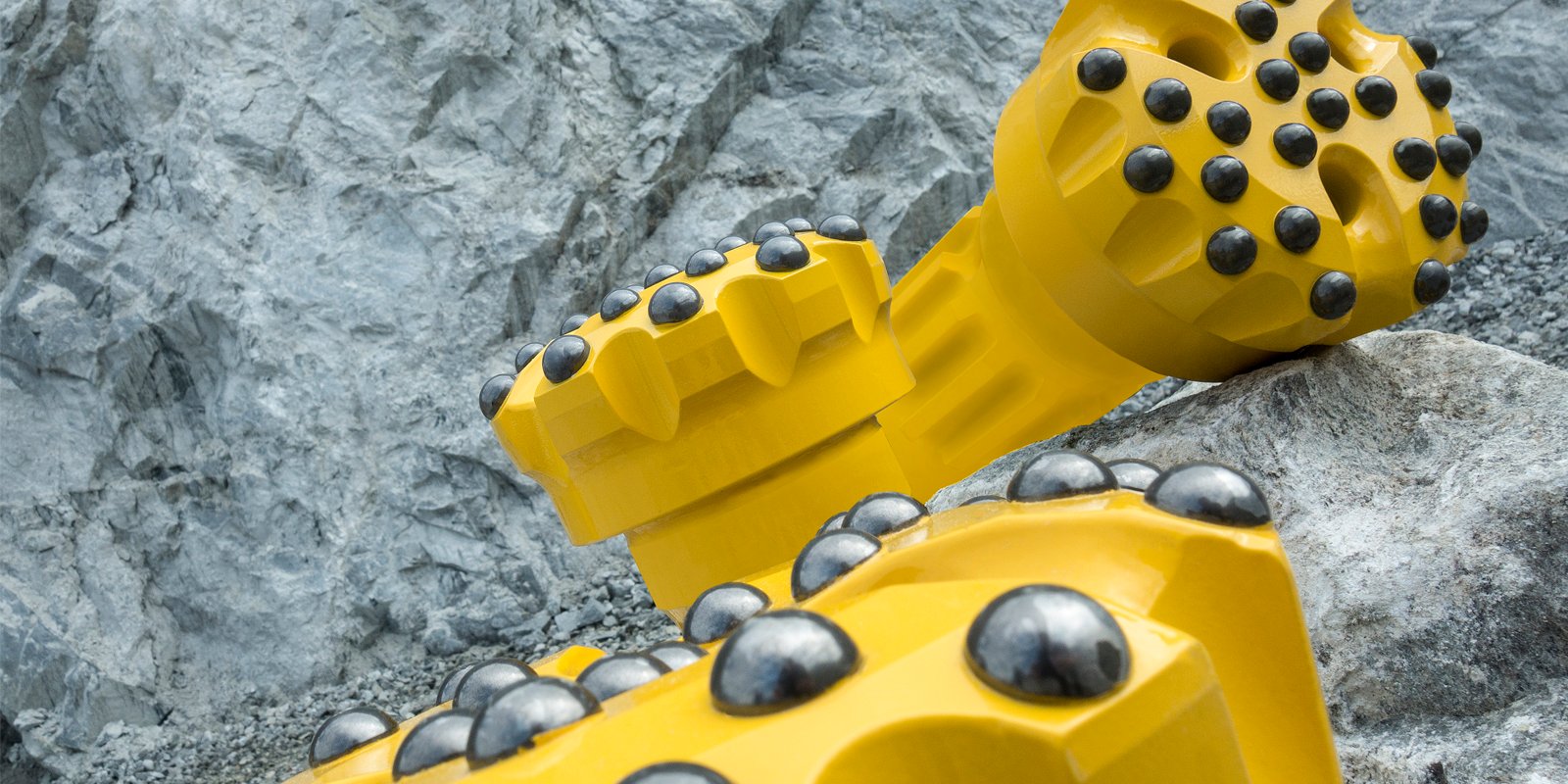 Epiroc COP M-series bits
Which purchases qualify?
To take advantage of the extra savings, you need to purchase or rent-to-own any new or used Epiroc SmartROC, FlexiROC or PowerROC drill rig. You also need to purchase a complete Epiroc drill string, which includes drilling consumables from the drifter or rotary head down through the bit. Any other purchases will not qualify. Additionally, purchases of an Epiroc surface drill along with a complete drill string can be made with cash, via Epiroc payment terms or through internal or external financing*. This allows you to choose the payment method most convenient for you.
If you're interested in learning more about this exclusive savings opportunity, contact an Epiroc sales representative today or download our flyer for full qualifying details. For more information on new construction and mining technologies and products, application stories and more, visit our Mining and Construction USA blog.
* Financing through EFS qualifies to finance up to 15% of the capital purchase in spare parts and consumables.