Remember the once popular IR ECM 590 construction rig? Well, it's back. Now you can get the same class drill with significantly improved features and performance with its evolution, the FlexiROC T30 R Construction Edition tophammer rig — and Epiroc has made some design improvements to help maximize your investment.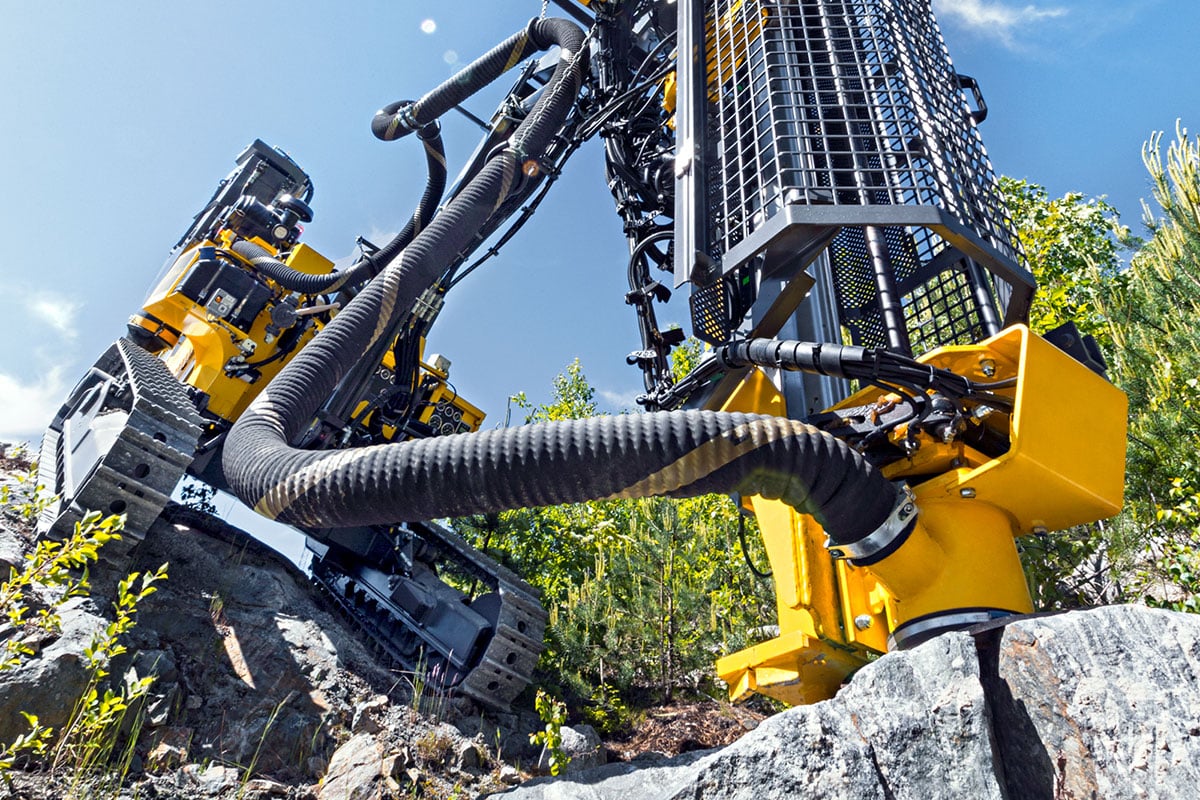 Just like the original, Epiroc's
FlexiROC T30 R Construction E
dition
tophammer rig is built for a wide range of drilling applications. From road construction to foundation drilling, the FlexiROC T30 R's
COP SC16 rock drill and compact design make it ideal for most construction jobs.

Featuring a low center of gravity, the FlexiROC T30 R provides rugged mobility and stability in all conditions and terrain. The Radio Remote Control also comes standard, giving the operator full control over tramming and drilling while maintaining a safe distance from the rig. This safety feature is especially crucial for sites with limited access points or unstable terrain. The FlexiROC T30 R can also be equipped with a hydraulic winch for secure anchoring on slopes up to 30°.
From a fuel efficiency standpoint, the FlexiROC T30 R meets stringent Tier 4 Final engine emissions standards. Additionally, the self-adjusting RPM helps ensure greater efficiency and low diesel consumption. The impact and drill feed pressure also automatically adjusts to ensure optimal performance and increased service life of rock drilling tools, all thanks to FlexiROC T30 R's COP Logic system.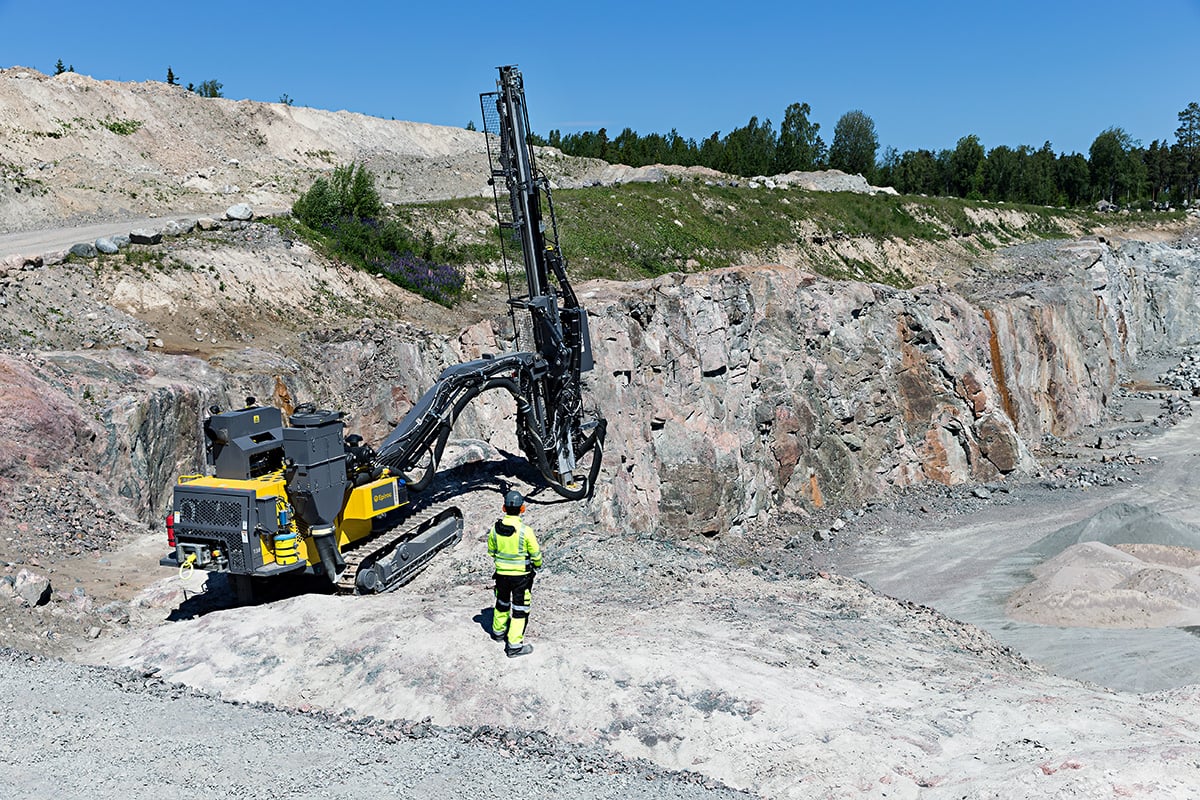 Helping you reach a higher level of productivity, the FlexiROC T30 R also comes with an extensive boom reach of up to 5,300 mm and an 80° swing radius. This type of reach means more holes per setup — saving you both time and money.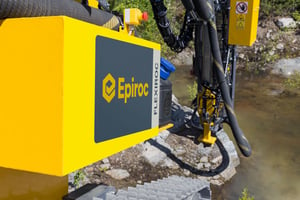 Think the FlexiROC T30 R is a good fit for the job? You can buy the machine you demo and get 0% financing for 12 to 18 months or special low rate up to 60-month — or choose an option of a complimentary consumable package consisting drill rods, shanks and bits.For a limited time, you can test out the FlexiROC T30 R Construction Edition tophammer rig for FREE when you request a demo now through November 30. Plus, when you request and complete a demo of the FlexiROC T30 R, you'll get a free pair of Apple AirPods.
Try it out on your jobsite for FREE. Request a demo here and get a pair of Apple Air Pods!