In California, Nick Rumsey of Rumsey-Lang Well Drilling & Pumps had a 20-year-old rig and a pressing need to meet tighter California Air Resources Board (CARB) diesel exhaust emissions standards.
Should he repower his rig or invest in a new machine?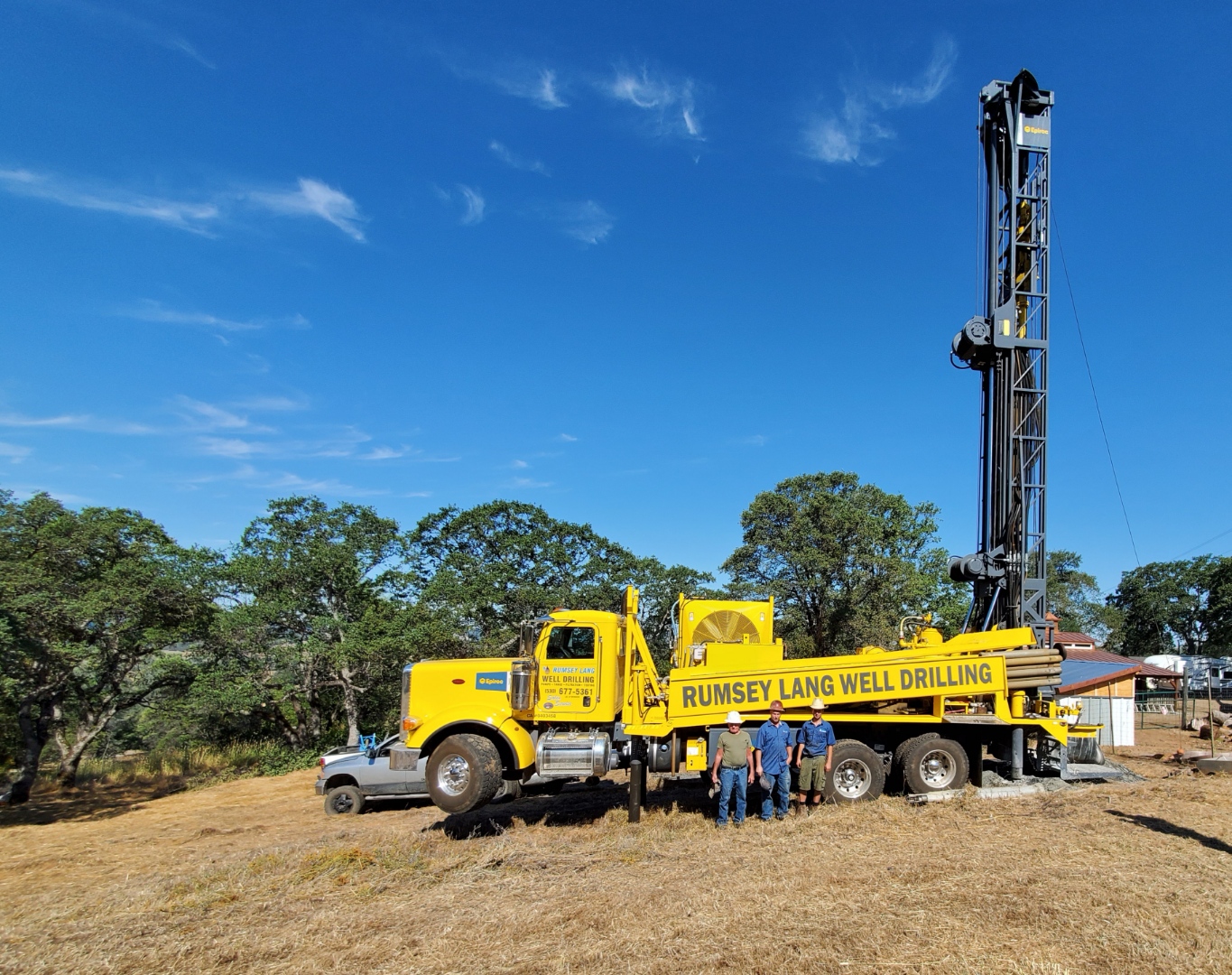 Nick Rumsey proudly serves residential customers in the Sierra Nevada foothills outside of Sacramento, running a family-owned company that he and his father Nick Rumsey Sr. have been involved with since its beginning in the 1950's. He hopes to someday pass on the business to his son, Jordan.
But their long family tradition is being challenged by more-stringent CARB emissions regulations.
"At the end of 2020, water well drillers will be unable to run any rigs older than 2010," Rumsey says. "We're starting a new era of drilling in this state where it's going to be a very specialized industry due to the CARB regulations. A lot of drillers are not going to be drilling anymore. To keep our family business going, we really had to stick our necks out."
Drill & Consumable Sales Specialist Sonne Fleming and Epiroc helped Rumsey work through the decision of repowering his existing rig versus buying new. They were with him through the complex process of securing state funding for a rig purchase through the Carl Moyer Memorial Air Quality Standards Attainment Program.
"You can spend a significant amount on getting a new truck or dropping a new engine into it. You're probably looking at spending $200,000 to $300,000 and you still have a 15-, 20-, 25-year drill rig," Fleming says. "When you buy new in this scenario, you stand to get tremendous performance increases and a lot less breakdown time."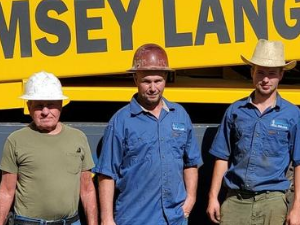 In the summer of 2019, Rumsey and partner Tom Lang traded in their 1998 Ingersoll-Rand T3W for a new, 2019 Epiroc TH60 truck engine/PTO water well drill rig with 40,000 pounds of pullback capacity. Not only has the new TH60 helped Rumsey-Lang prepare for stricter CARB emissions requirements, it has also offered the company huge productivity gains.
"The drill speed is about twice as fast. With the previous rig we could do one or two jobs per week, but now we can do three or four," says Jordan Rumsey, a 23-year-old who operates the drill. "Plus, having the one engine instead of two, it's a lot quieter. And it's brand new so there's a lot less downtime. Now I have a big smile on my face every time I'm drilling."
Nick Rumsey has only owned drill rigs from the Ingersoll-Rand/Atlas Copco/Epiroc lineage throughout his career, and he feels confident that field-proven TH60 can propel his business in this "new era." His is one of nearly 1,000 Epiroc water well drill rigs that have been sold in the U.S. over the years. The TH60 is a trusted classic that has been field-proven for more than 40 years. It is built in Garland, TX, and Epiroc has continually invested in research and development, which is reflected in the TH60 model. California's Rumsey-Lang Well Drilling & Pumps benefit from the rig options and dependability, which makes the rig a popular choice for various size businesses.
"It's a pretty big deal that we're able to continue on what my grandfather started," Nick Rumsey says. "We opted to buy new instead of repower so we're not just kicking the can farther down the road. The TH60 is known for its reliability, and it's going to give us a lot of good years."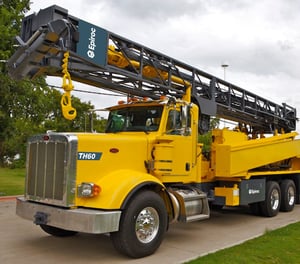 The technology of TH60 at a glance:
Epiroc's TH60 truck engine/PTO water well drill rig is designed to help a crew work safer and faster with less manual labor. With up to 600 hp (477 kW) under the hood and 1850 ft-lb (2508 Nm) of torque to the rear wheels, the TH-60 moves along at highway speeds, delivering the power to move in mountainous locations without continuously downshifting, as well as ample torque throughout its range of gears on the job site.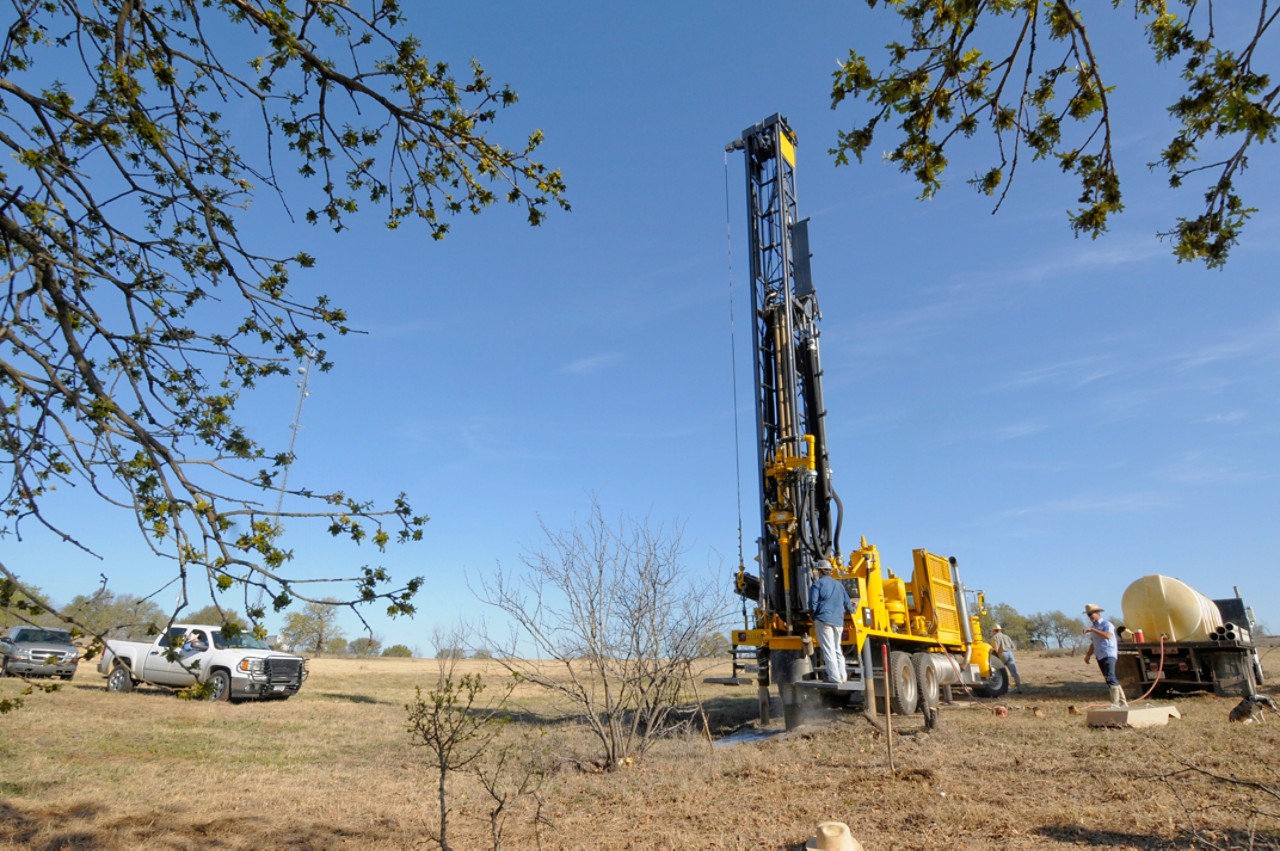 Load sense hydraulics and Electronic Air Regulation System (EARS)
Lattice tower design
Standard electric/hydraulic controls
Carousel inside tower frame
Self-tensioning cable system
DTH, Rotary air, and mud drilling;
Pullback capacity 177.9 kN (40,000 lbs.);
Pulldown capacity 111.2 kN (30,000 lb).
Flexible, adaptive Cyclone™ Operating system to tackle easy or tough jobs with equal confidence.